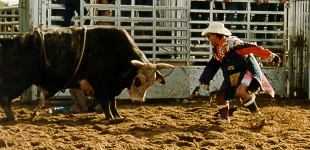 Photo by Marty Welter

The bullfighting style of Todd "Chief" Propson compares to the courage and enthusiasm of a warrior on a buffalo hunt. With the grace of an eagle and the fight of a grizzly, chief gives 100% to protect cowboys, entertain crowds, and promote the sport of rodeo.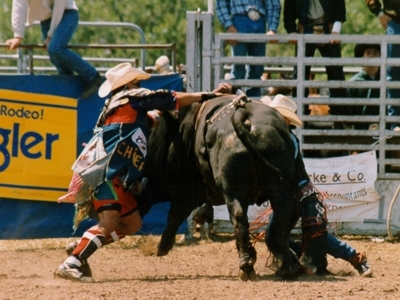 Photo by Linda Wagner
Chief's dream of being a professional rodeo cowboy started at age ten as he rode his first bull. He worked his way through the ranks of Little Britches, High School, and finally professional rodeo. While still riding, Todd decided to try his hand at fighting bulls. He soon discovered that fighting bulls was what he really wanted to do. He enrolled in the Dwayne Hargo School of Bullfighting to ensure a good foundation. Since, he has gained 15+ years of experience to perfect his skills and style. Traveling from New York to California, and North Dakota to Texas, Chief was always searching for the bull to put a challenge to him.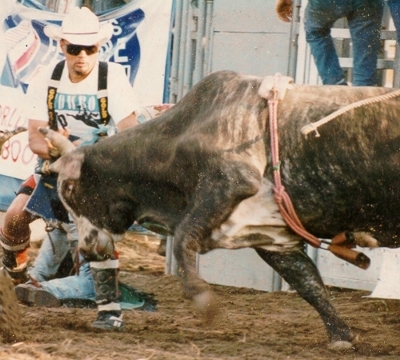 Photo by Dayna Bell
The biggest highlight in Chief's successful career was winning the buckle he proudly wears on his belt. He won the 1993 Bucking Bull Sale Champion bullfighter award at the National Finals Rodeo in Las Vegas. Other highlights include being selected for the 1994-1997 Man vs. Beast Ride and Fight Tour and Finals. He was selected to fight at the 1999 Minnesota High School Rodeo Finals. Also Chief has even been seen on TNN fighting bulls at the Mesquite Championship Rodeo.

Chief takes fighting bulls very seriously, but he loves to have fun doing it. This fun-loving cowboy has been known to change into a fine young cowgirl and participate in tricks to help the clowns entertain the crowd. Chief also enjoys promoting the rodeo by doing TV or radio interviews, pre-rodeo parades, or just hanging out on the rodeo grounds talking with the fans. Chief tries to keep the rodeo fire burning by holding a N.L.B.R.A. card and by working high school rodeos as well.
In 2000-2001, Chief decided to cut back and take care of some personal dreams. He got married and took the time to spend quality time with his family. With the personal goals accomplished, Chief is ready to go full throttle back into the bullfighting business.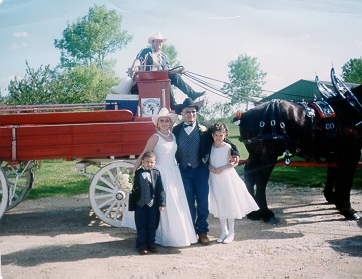 To Contact Chief:
Todd "Chief" Propson

P.O. Box 231
Argonne, WI 54511
(715) 649-3536
email: onehot_cowboy@yahoo.com

(

Some of my favorite links:

Martin Photography


Rodeo Attidude


Pro Bull Stats